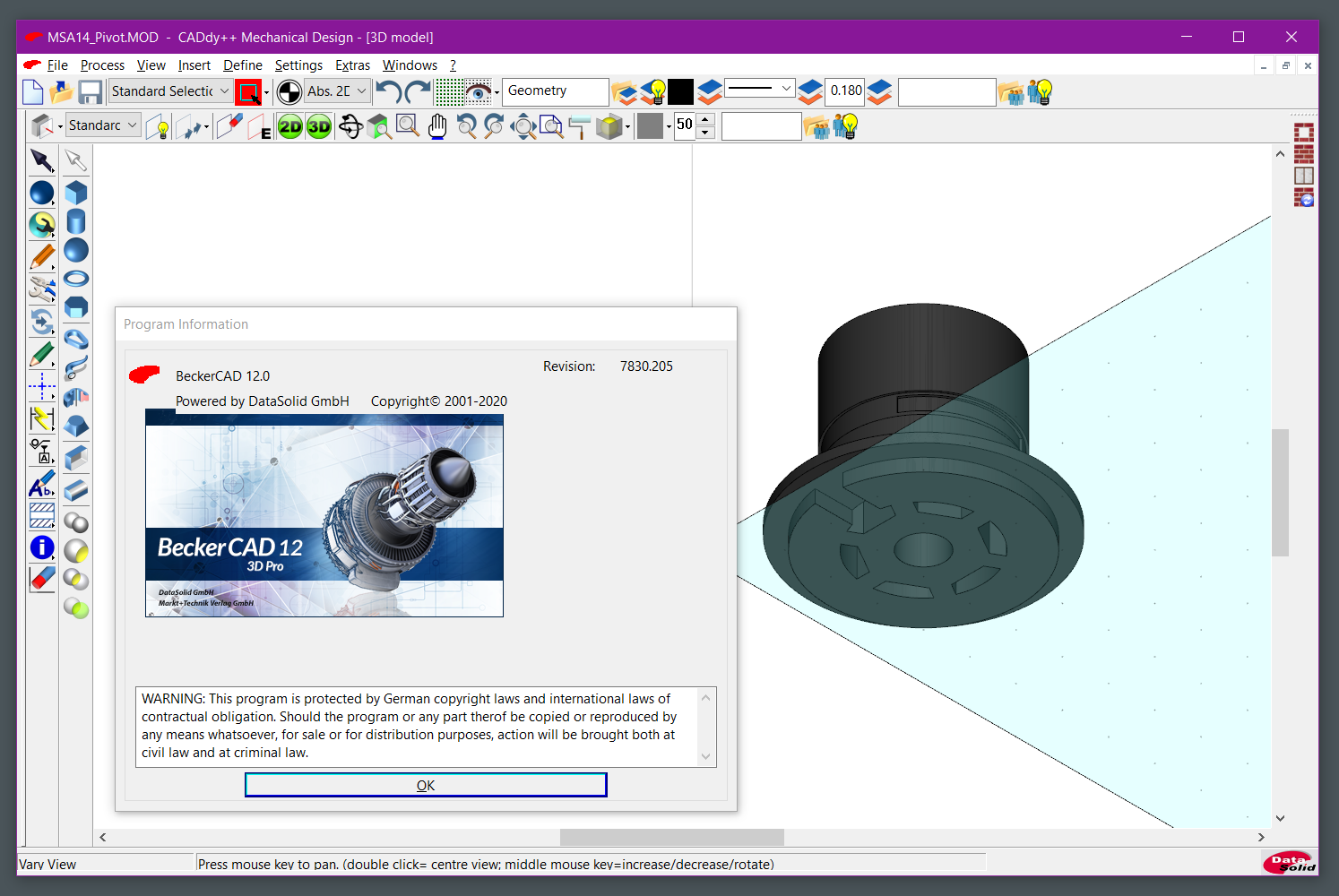 A month after I started playing with BeckerCAD, I think I understand why it was released and why one may be interested in using this tool instead of, say, IntelliCAD-based solutions, ViaCAD, or CorelCAD.
My take on this piece of software is mixed. On one hand, it is clearly aiding you with design on a computer with support for DWG drawing and ACIS SAT solids. On the other hand, they packed this powerful functionality into an application using outdated design and deployment practices, a proprietary file format, and documentation that works against you.
TL;DR: I think this application is okay for basic sketches and some modeling of small 3-D printable things. Building anything other than these will be a painful experience. If you are wondering if you should buy it, I would heavily lean "no".